Eva Rohde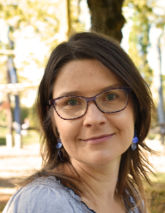 I offer seminars of Principy života® (The Principles of Life) and consultations for individuals, couples and teams in Luxembourg.
For me the philosophy of Principy života® is a powerful tool how to move forward in all important areas of my life, while bringing them all in balance. It does not matter who struggles with what and in which phase of their life (this philosophy can be studied as of 16 years of age), it is important that we never give up searching for a solution. I believe that it's always worth admitting in an honest way where I am currently in my life: what I am happy with and where I am not, and then start working on my change. Myself, I started to study this philosophy at the age of 28 when I had hormonal problems and could not find a solid relationship to start a family. Since then, I have step by step worked on other aspects of my life. It is not necessary to have serious problems. A feeling that "I would feel much happier, if I ..." is important enough to start searching how to bring more quality into my life.
By professional background I am a lawyer, having experience with contracts and projects in big international corporations. Currently I work as a mediator, personal development trainer and a life coach. I live in Contern (Luxembourg) with my husband, two children and a little doggie. In my free time, I am a music passionate, currently studying jazz in the Conservatoire of the city of Luxembourg.
I will be happy to provide you with more information and explanations about the seminars and how I work.
---
GSM: +352 621 643 188
Skype: eva.zlnayova
Address: 36, Rue de Syren, L-5316 Contern, Luxembourg
E-mail: eva@erz.lu
Web: erz.lu